Board of Directors
A Board of Directors, along with the input of the Program Director, provides general direction for, and oversees the operation of CCCS. The board is elected by the society membership, with directors serving three-year terms. The current Board of Directors consists of:
President – Randy Gunnink
Vice-President – Tyson Kamminga
Secretary – Karen Nobel
Treasurer – Len Bergsma
Member-at-Large – Earl Vanassen
Executive Director – Ms. Julie Douma  
DSW, PTA, OTA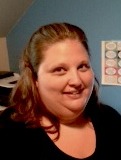 The day-to-day programming for Cornerstone is managed by Ms. Julie Douma. Julie brings energy and experience to CCCS. Graduating from Fanshawe College, Julie received a diploma in Developmental Services. This started a career of working in group homes with individuals with disabilities and brain injuries. Julie spent some years as a manager before deciding to go back to school graduating with diplomas as both a Physiotherapy Assistant and an Occupational Therapy Assistant. This led her to begin working in a hospital Physio/OT department for three years before moving to Manitoba to begin as Director of Cornerstone Christian Care Society in 2010. Julie grew up in Ontario but is now happy to call Carman home.
Programming
Cornerstone Christian Care Society currently operates a 24/7 residential care program in both Carman and Winnipeg, as well as a 5 day per week day program in Winnipeg, MB. The day program offers our clients a stimulating, educational environment and provides their primary care-givers with respite.